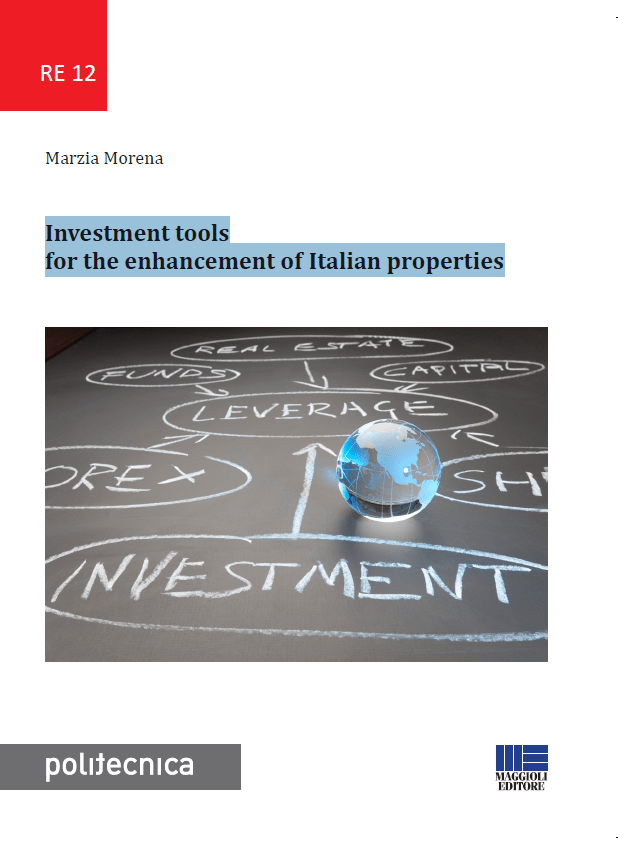 Marzia Morena
Investment tools for the enhancement of Italian properties
Maggioli Editore, Santarcangelo di Romagna (RN)
2018
The rapprochement of the real estate market with that of finance has led to a major innovation in the real estate industry, which has had a considerable impact on the whole construction cycle.
Finance participates in the construction cycle, not only as a mere financing instrument to support planning and construction activities, but also for its capacity of renewing the sector, a capacity which derives from its close link with all phases of the construction cycle and, above all, with that of the "property management" which closes and re-opens any construction cycle.
The effects of real estate financing are so significant that they have a financial impact on capital markets, economic repercussions on the construction industry, they influence town development and land management and, finally, they have social repercussions.
Through this process, we have come to the definition of the economic-financial and technical standards that have distinguished and steered the real estate market in recent years.